The Liberation-Based Livelihood Resource List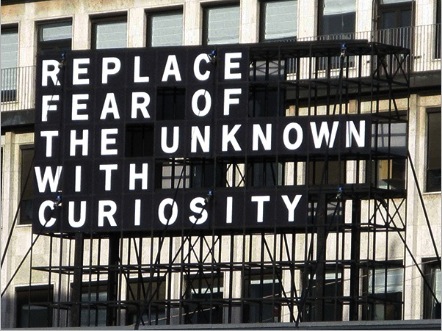 Over the past few weeks, we've been exploring what it means to create a "liberation-based livelihood" (also known as an 'LBL').

If you search the Internet, you'll find literally thousands of resources related to creating a business. This curated list is intended to save you the trouble of sorting the wheat from the chaff.
The list is divided into three sections:
And please note: I've created an online course on this topic that many people have gotten a lot out of: "Fall in Love with Your Work." Find out more here!
INSPIRATION
Stories from and about people who have successfully made the shift to LBL:
Some visual goodies to motivate you:
CREATING NEW BELIEF SYSTEMS

• Establishing an Awareness Practice
• Overcoming Limiting Beliefs
In this short but powerful article on "The 5 Lies of Entrepreneurship," talented copywriter Sonia Simone identifies five myths that hold many people back from starting their own business.
Wendy Appel is a coach and cultural anthropologist who has created a number of resources "to help you find your inner solid ground so that no matter what you face in life, you'll have contact with your inner compass to steer you through life's twists and turns; to help bring out your best self and to access your unique gifts." Check out her Enneagram Typing Cards, Insight to Action workshops, and her book, InsideOut Enneagram. All are available on Wendy's website.
• Transforming Your Relationship with Fear and Uncertainty
Podcast Interview with Jonathan Fields.
* Leveraging Adversity
Danielle LaPorte's post on "Falling Into Joy" that even provides  a soundtrack for inspiration when you need it most. That prompted me to remember this one: "Decide to Rise."
• Transforming Your Relationship with Money
• The Big Picture

"The Story of the Commons" (from Yes! magazine)
INFORMATION
All of the resources listed below will give you specific information to start you on your path (or help improve your results). Some are free; some will require an investment on your part. Some of these are affiliate links, which means that if you purchase that book or course I'll get a small commission (which helps to sustain the Liberated Life Project).
• Articles to Get You Started

"5 Steps to a More Liberated Way of Working." (from the Liberated Life Project)
Two very helpful posts from Chris Guillebeau's Art of Nonconformity blog:
"Getting Started Working for Yourself"
"First Steps to Working for Yourself"
How to Write a Personal Mission Statement
• Books

Body of Work: Finding the Thread That Ties Your Story Together by Pamela Slim
Escape from Cubicle Nation: From Corporate Prisoner to Thriving Entrepreneur by Pamela Slim
Career Renegade: How to Make a Great Living Doing What You Love by Jonathan Fields
The $100 Startup: Reinvent the Way You Make a Living, Do What You Love, and Create a New Future by Chris Guillebeau
• Courses
Chris Guillebeau's Empire Building Kit will take you through an entire year of learning and taking action on building your own business. You can read my review of it here.
Chris also has another excellent resource for those starting on the path of LBL: The Unconventional Guide to Working for Yourself.
Pamela Slim offers a great online course on "Power Teaching" to help you hone your teaching skills.
• Coaching
At some point you may decide to work one-to-one with a  coach who can help you make greater progress toward achieving your livelihood-related goals. I offer Guidance+Encouragement sessions for this purpose. If my approach resonates with you, I'd be honored to work with you.
• How to Find Funding for Your Idea
Take a look at this great article from the Social Media Examiner: 11 Tips for Crowdfunding. It tells you everything you need to know about how to choose and make the most of sites like Kickstarter and Indiegogo, plus more.
• How to Market Yourself
Fully Engaged! is the marketing toolkit that I created to help small nonprofits increase engagement among their supporters, but it also has lots of great information for anyone starting up a small business.
• And More Really Practical Stuff…
Please add your own resources to the "Comment" section below!
___________
I'd love to stay in touch with you! When you sign up for my mailing list, you'll receive my monthly e-letter with reflections on life and liberation, as well as "9 Keys to a Liberated Life."