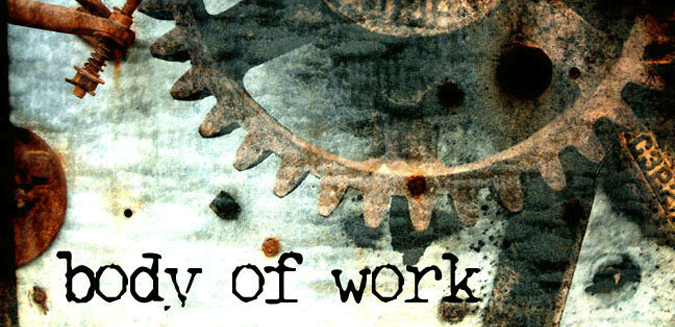 Some of the organizations and businesses I've worked with have included:
·  Academy for the Love of Learning
·  Buddhist Peace Fellowship
·  California 4-H Foundation
·  Center for Contemplative Mind in Society
·  Context-Based Research
·  Environmental Defense Fund
·  Garrison Institute
·  High Meadow Farm
·  Public Health Institute
·  Seasons Fund for Social Transformation
·  Tewa Women United
·  University of California San Francisco/Osher Center for Integrative Medicine
·  Upaya Zen Center
Academic and field training as an anthropologist gives me the capacity to see the big picture as well as the details that matter. I think in terms of organizational culture and translate those insights into actionable steps for individuals and groups.
More than 20 years of practicing meditation has instilled a deep sense of mindfulness in me, which informs all my work. I've also conducted research on how contemplative practices can be integrated into organizations and business.
The common thread that weaves through all my work:
I love to help people increase their effectiveness and 'engage-ability' through mindful awareness.
Learn more about how we can work together here.
______________
Organizational Development
With more than 20 years of on-the-ground experience in nonprofit organizations as well as training as a cultural anthropologist, I mix a unique set of ingredients into my professional 'stew.' This background has enabled me to support organizations to meet challenges and go on to flourish. Here's one example:
Buddhist Peace Fellowship
The Challenge
In 2004, I was hired as the executive director of the Buddhist Peace Fellowship after a period of turmoil in the organization, following the transition of a longtime and beloved leader. Two previous ED's had lasted less than a year, income and membership numbers were in a long downward spiral, and the organization's credibility was at an all-time low.
What I Did:
Well, many things! Here are a few of the highlights:
Focused on renewing and building relationships with members, chapters, and donors via in-person visits as well as regular communications via website and email lists.
Re-engaged constituents by holding monthly teleconference calls to hear their ideas and partner with them to create local initiatives.
Created programs and events that re-energized and inspired BPF supporters, including a "Buddhist Peace Delegation" to Washington D.C. in 2005 and 2007, and a fundraising event featuring Robert Thurman as the keynote speaker.
Results:
Donations increased by more than 50% over three years
Organizational budget increased from $300,000 to more than $550,000 in three years
BPF established a much-needed period of stability and national recognition as a leader in the socially engaged Buddhist movement
"Thanks to you Maia, for the tremendous work that you do for BPF,
and for bringing a heart-to-heart connection and inspiration
to the huge challenges of our times."
~Jill Jameson, Melbourne BPF chapter
I specialize in helping organizations and small businesses in the start-up phase. I've got a knack for putting systems in place that serve the overall vision. And, as an anthropologist, I know the importance of creating a healthy organizational culture from the get-go. I work closely with founders to clarify their vision and values and then show them how to operationalize those values into the everyday life of their organization.
Here's the story of one group that I helped to go from idea to reality:
High Meadow Farm
The Challenge
Holly Haynes and Charlie Watts had become stewards of their family's beautiful farm in southeastern New Hampshire. They wanted to turn High Meadow Farm (HMF) into a retreat center and nonprofit organization but didn't know how to move through on the process. They needed help to create a vision for the project, to build a team that would support its inception, and to begin to establish the infrastructure needed for its successful operation.
What I Did:
I worked closely with Holly and Charlie to design three visioning retreats, and then I facilitated those retreats with the planning team over a yearlong period. Throughout the course of that year, we
created a vision and mission statement for HMF
clarified shared values with the team
identified and prioritized primary program areas
outlined next steps in a number of essential areas including programming, marketing, fundraising, and legal and financial concerns
I also provided executive coaching to Holly and Charlie to support them through each step of building a nonprofit organization.
Results:
Over the course of a year, High Meadow Farm transformed from a vague idea to an actual organization. In addition to the accomplishments listed above, I created a website for HMF as well as an email list. By 2015, HMF successfully hosted its first retreats and other events. Holly and Charlie are planning for the first board of directors meeting in 2016.
"All three of the visioning meetings have helped us to appreciate the beauty and power of this place, to see it with new eyes, and to clarify potential next steps as a community… Both of us feel beyond thankful that we have had such a rich array of experiences here at HMF from which to draw inspiration, direction and confidence. It is remarkable how the power of intention by a relatively small group of people can cause so much to happen in such a short time! This is extremely energizing for us. We thank Maia for her skilled facilitation of all three visioning sessions and for her guidance throughout."
~Holly Haynes and Charlie Watts, co-directors of High Meadow Farm
_____________
Marketing and Fundraising
I believe that marketing and fundraising need to go hand-in-hand. While marketing is not fundraising, it is essential to it. Marketing and communications is all about how you talk to your donors and prospective donors in between the times that you ask them for money.
As the executive director of the Buddhist Peace Fellowship, I quickly learned that a big part of the job was to generate more interest in and support for the organization's work. After getting over my initial resistance to the idea of marketing, I developed an approach that felt true to my values which I eventually called "relationship-based marketing." Based on what I learned, I created an entire toolkit called "Fully Engaged" to help small nonprofit organizations get their marketing plan off the ground.
I've applied this approach as a consultant to other organizations, with excellent results. Here are two examples:
Upaya Zen Center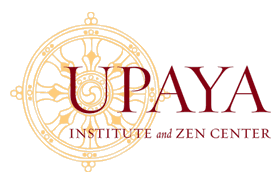 The Challenge
Upaya Zen Center, a Buddhist center located in Santa Fe, NM, offers many retreats and programs throughout the year. Upaya needed assistance with promoting these in a way that was in alignment with its mission. Additionally, while the Center was blessed with a number of generous major donors, it also wanted to build a larger base of mid-sized donors to sustain its work. Over several years, I provided marketing and fundraising services to Upaya.
What I Did:
Created an annual marketing and fundraising plan.
Worked with the board of directors to have more personalized outreach to major donors.
Built relationships with supporters through Upaya's social media channels (Facebook, Twitter, and Google+) by telling stories of resident and guest experiences. Also integrated these social media sites into the overall marketing/communication plan so more consistent messages were sent out.
Wrote the first annual report that the organization had published in many years, to keep donors informed about the good work of the Center.
Results:
Program attendance increased by 15% over the previous year.
The amount of overall donations increased by more than 30% over the previous year.
Website conversion rates improved significantly, with a 111% increase in the number of people who made an online donation compared to the previous year, and a 22% increase in online program registrations.
The number of followers on Upaya's Facebook page increased by 100% in one year — from 2,100 to 4,200 "likes." During that time, I also set up and maintained a GooglePlus account for Upaya that now has more than 3,000 followers.
California 4-H Foundation

The Challenge
The Foundation's website content was outdated and uninspiring, and the site navigation was confusing to visitors. Consequently, online fundraising was very under utilized. The Foundation's executive director asked me to write new content, re-organize the navigation of the site, and find other tools to make it easier for people to donate.
What I Did:
Compiled and wrote stories to convey how the 4-H program makes a profound impact on the lives of young people.
Set up a donation page through Network for Good.
Added links to social media pages to integrate communication and fundraising channels.
Result:
Online donations increased by 50%
"I am so pleased with the content you have developed for the
California 4-H Foundation website. Everything you have done has exceeded my expectations. Thanks for all your excellent work."
~Annette Leeland, California 4H Foundation Executive Director
_____________
Writing and Editing
My articles and essays have been published in both academic and popular press, and I share my writing on two blogs: The Liberated Life Project and The Jizo Chronicles.
My writing often focuses on the intersection of spirituality and activism, as well as the application of contemplative practices to secular settings. Here are a few pieces in that vein:
"Excellent work, very richly written, and a very valuable and timely contribution to the field… its publication will move further in the direction of greater networking, dialogue, collaboration, and research expressed as desired by a majority of respondents."
~Laura Markos, editor of Journal of Transformative Education
Turning Wheel magazine
I was the associate editor of this quarterly magazine, focused on socially engaged Buddhism and spiritual activism, from 1999 to 2004. I still consider this one of the best jobs I ever had. It was a joy for me to work with many fine authors such as David Loy and Donald Rothberg and help them shape their writing for publication. I also put together a special issue in the fall of 2001 in response to the September 11 attacks.
During my tenure as associate editor, Turning Wheel was selected as a nominee for an Independent Press award by the Utne Reader in 2001. I organized a campaign to generate reader support for this nomination; as a result, TW went on to receive the Utne Reader's award for "Best Spiritual Coverage" that year.
"Over the years I've worked with many editors, and without doubt Maia is one of the very best. In fact, she'll be the first person I turn to in the future, when the need arises."
~ David Loy, author of The Great Awakening: A Buddhist Social Theory
and numerous other books and articles