If you're like most small nonprofits, you have a big vision for transforming the world…
and limited resources to do so.
Your budget probably isn't big enough for a communications and outreach team, even though that's an essential piece of building your community of supporters and activating them.
And what you need to do — as soon as possible — is find ways to inspire your supporters to:
sign up for your mailing list
attend events
volunteer
donate
tell their friends about your organization
and take action for your cause
Fully Engaged! is a do-it-yourself system that will give you the knowledge and tools to do all these things quickly, at minimal cost, and in a mindful way.
This Toolkit will enable you to:

Do an organizational diagnosis and avoid the 3 traps that small nonprofits commonly fall into
Understand the 4 essential steps to build an engaged community of supporters
Create a marketing and communications action plan and get it off the ground
Effectively use social media (like Facebook and Twitter) and other free or low-cost online tools to build and energize your community
Learn what it means to practice "Relationship-based Marketing" that is in alignment with your values
And much more…
What you'll get with Fully Engaged!
"The Basics," a 31-page e-book that guides you through an organizational diagnostic to help you understand where to focus your marketing efforts; teaches you the 4 essential principles of marketing and how to apply them your organization to increase engagement among your supporters. Delivered as a downloadable PDF document.
Skill Sheets: Eight (8) Skill Sheets designed to show you how to build an online presence that will get your organization noticed; how to use social media in the most efficient and effective way; how to set up an e-newsletter; and more. Delivered as a downloadable PDF document.
Templates and Worksheets: Seven (7) documents that you can download and customize for your organization's needs. These documents will show you how to create a marketing and communications plan tailored to your needs; how to design effective member surveys; how to write a press release; and more. You will be able to access these templates and worksheets via Google Documents.
Who will benefit from Fully Engaged!
Fully Engaged! is designed specifically for small nonprofits who want to learn how to more effectively communicate with and engage their supporters and members. If this is a weak link in your organization but you have no idea where to begin, Fully Engaged! will get you off to a great start.
Solo entrepreneurs, artists, and others who want to learn more about marketing and communications may also benefit from this kit.
What People Are Saying About Fully Engaged!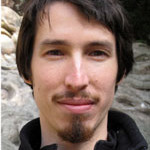 "Sections like the one on how to stay sane while using social media [are] some of the clearest, most tangible info I've seen on the subject — especially the breakdown checklist of tasks.  I love that I could simply take that and hand it to a team member and say, 'Would you be willing to do the daily Facebook and Twitter tasks?' The payoff in ease is worth way more than what you're asking for this toolkit."
~Jesse Wiens, Center for Nonviolent Communication Certified Trainer, ZENVC
_______________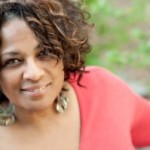 "Clear language, easy to navigate — this is what winning looks like. You give people a Marketing & Communication 101 course in a way that is accessible and presented in a way that anyone can understand. Perfect for the small/new nonprofit."
~Desiree Adaway, Nonprofit Coach, Consultant, and Community Builder
 _______________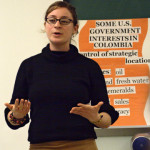 "We found your Toolkit invaluable. It helped us clarify how to engage with marketing in a way that feels in alignment with our practice. 'Fully Engaged' was like a safety net — the Toolkit helped us to make sure that things didn't fall through the cracks. Your Toolkit helped us think creatively and expansively about how to approach and do the various tasks of marketing."
~Sarah Weintraub, Activist, former director of Buddhist Peace Fellowship
GUARANTEE
I stand behind this product 100%. I'll return your purchase price if this toolkit isn't helpful to you.

I am confident that the material that I've packed into "Fully Engaged!" will make a significant difference in your organization's ability to engage current and potential supporters. If you don't feel that your money was well spent after you've tried it for 30 days, I promise to give you a full refund with no hassle.