Re-Connection and Renewal
Re-Connection and Renewal™ (R+R!)
Workshops and Retreats
with Katya Lesher and Maia Duerr
A space to:
• re-connect with your innate capacity for peace and wisdom
• renew your source of inspiration
• create the conditions for meaningful work and a life of  joy!
______________________
"Your workshop was a wonderful way to begin the conference.
It created a safe and inviting atmosphere to learn, to grow,
and to share deeply. It gave me a sense of belonging and longing to experience more."
~ workshop participant
"Re-Connection and Renewal" (R+R) is a one-day or multiple day event for individuals and organizations who want to integrate mindfulness into their work and lives.
We draw on our experience as facilitators, healthcare professionals, and long-time meditation practitioners to design an experience that will be nourishing and inspiring for your group. In our workshops and retreats, we emphasize ways that participants can take what they've learned back into the workplace.
Benefits for R+R Participants
Re-Connection and Renewal events offer your group an opportunity to:
Discover how mindfulness practice can develop greater awareness and focus, and aid in stress transformation
Learn self-care practices that are easy to implement in the workplace and at home
Cultivate self-compassion as a way to prevent burnout
Identify systemic stressors and discover leverage points for organizational change
Who Can Benefit from an R+R
Healthcare Professionals, including physicians, nurses, social workers, chaplains, healthcare aides, personal care assistants, and hospital and clinic administrators
Volunteer Caregivers, including family members
Anyone with an interest in cultivating greater awareness and focus in their daily lives. We offer a "Mindfulness in the Workplace" workshop and retreat for professionals in other fields, including educators, activists, and more…
Format
All of our workshops and retreats are custom designed to meet your group's needs and objectives. We begin with a planning conversation to discern the the format that will best serve your group. Possibilities include a one-day workshop, a three-day retreat, or shoter periods of mindfulness practice instruction as part of a larger workshop or event (such as a conference). A sample schedule from previous workshops is available upon request.
Examples of our past programs:
Mindfulness in the Workplace, morning session at the annual staff retreat for the Environmental Defense Fund (Cambridge, MD, 2016)
Spirituality in Healthcare one-day workshop at the Spiritual Directors International annual conference (Santa Fe, NM, 2014)
Re-Connection and Renewal one-day workshop for Cincinnati Children's Hospital pastoral care department staff (Cincinnati, OH, 2014)
Re-Connection and Renewal: A Weekend of Mindful Nourishment for Women retreat at Upaya Zen Center (Santa Fe, NM, 2015)
Contemplative practice instruction during "Empowering Blind Students in Science and Engineering" conference (Seattle, WA, 2014)
What Participants Say
"The contemplative activities were my favorite part of the workshop! They were relevant and engaging."
"Thank you for giving us the opportunity to be who we truly are!"
"The day was very peaceful…a good way to connect and also do some soul-searching."
"The retreat was really amazing. Maia and Katya did an incredible job facilitating. It was my first time at such a retreat and I am so grateful I took that step and made the choice to be a part of it…What a wonderful thing it has done to my Spirit." 
"You did an excellent job of engaging everyone, even the folks who knew very little about mindfulness. I was extremely impressed by you, Maia, you are an effective communicator and motivator!"
Please use the form below to contact us and let us know about your group's needs — we'll get back in touch with you to set up a complimentary call to explore the possibilities. We can also send you a brochure if you provide us with your mailing address.
Facilitators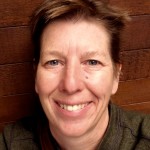 Maia Duerr
Maia is an anthropologist, organizational consultant, and ordained Buddhist chaplain. She has worked extensively with nonprofit organizations and healthcare providers. Maia takes great joy in supporting people in their spiritual journeys, as well as creating transformative learning experiences.
Katya Lesher, LCSW
Katya worked for hospice agencies in Virginia and New York (pediatrics and adults), and provided bereavement support for individuals and groups. With a background in the arts, Katya has also developed and facilitated workshops, integrating creative arts into healing opportunities for both children and adults. Katya has a strong foundation in meditation practice and faithfully listens to the inner calling of her life's purpose and the importance of living with intention and awareness. Katya continues to explore opportunities to support others and facilitate healing on many levels. Learn more about Katya on her website, Pausing Turtle.