New Book: Work That Matters
Coming December 2017 from Parallax Press!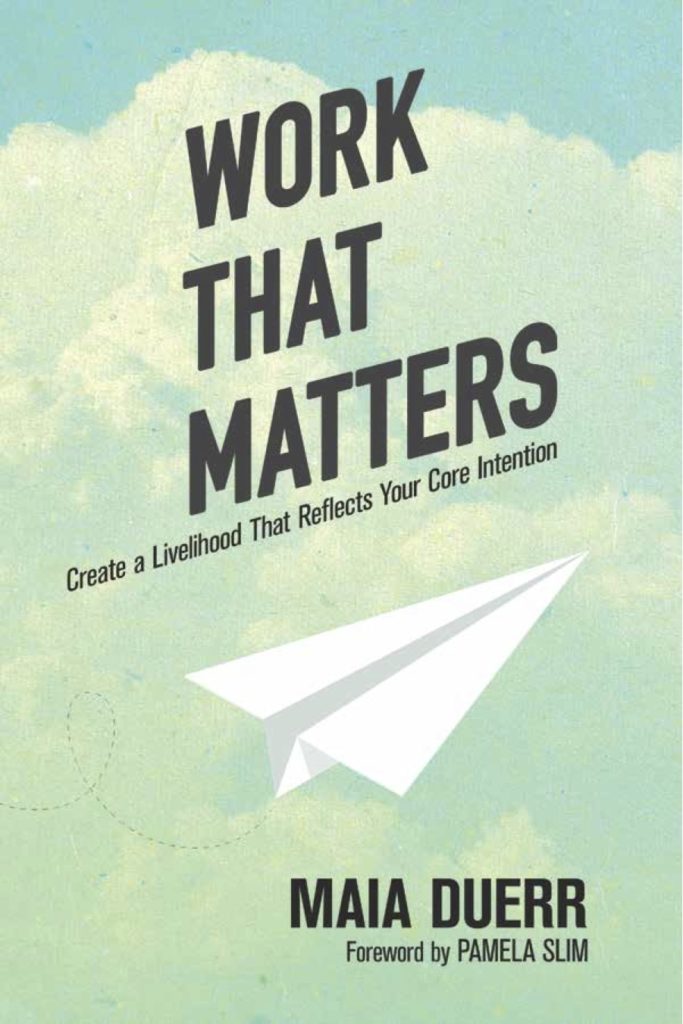 Feeling stuck in your professional life?

Do you yearn to create a path toward more meaningful and rewarding work?

Do you value mindfulness as a way to learn about yourself and the world?
So many of us feel trapped in wage slavery and deadened to our true talents and life's purpose. Or we've wandered through dozens of jobs and are left feeling adrift and without meaning in our lives. Livelihood is a source of great suffering for way too many.
Work That Matters is your guide to create a career that is an expression of your life's core intention.
Work is one of the primary vehicles for expressing our deepest selves. In Work That Matters, Maia takes readers through a careful and comprehensive process that can lead to new insights, breakthroughs, and positive reformulation of their careers. Mindfulness practice is an invaluable tool in the process of gaining new perspective. This book gives you the tools to create joyful work that embodies love and compassion—for yourself, and for the whole world.
Through this mindfulness-based journey, you'll clarify your highest calling, create a vision for meaningful vocation, and enact practical steps to make that vision a vivid reality.
Ready to Transform Your Relationship to Work?
 

Sign up here to receive a free chapter and updates from Maia about:
• book release date
• giveaways
• events
• and more…