Do you feel "stuck" in your professional life?
Are you yearning to create a path toward
more meaningful and rewarding work?
Get ready for
new insights, breakthroughs, and positive change!
"Fall in Love with Your Work" is perfect for you if:
you feel stuck in your professional life and want to forge a path toward work that you feel great about
you're seeking more meaning in your current job
you value mindfulness as a way to learn more about yourself
you're considering starting your own business but need support to discern if that's the right thing to do (and how to do it)
you want super-useful information and practical tools to take your next step and create right livelihood
You can be part of the journey no matter where you live in the world! This mindfulness-based process will support you to create right livelihood for yourself.
Program material is delivered through a combination of e-books and online videos, recordings of conference calls, and daily email messages.
IMPORTANT NOTE!
This course is in "hibernation" until 2018 when it will be completely updated and revised to accompany my book Work That Matters: Create a Career That Reflects Your Core Intention (to be published by Parallax Press in December 2017).
What We'll Cover…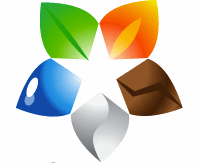 Liberation-based Livelihood (LBL)
What is Liberation-based Livelihood and what does it look like in your life? What are the 3 pathways to LBL?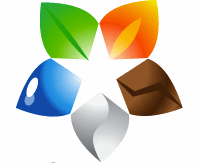 The 3 Building Blocks of Transformation
At the start of the course, we'll train in these three essential skills that will optimize your capacity to transform anything in your life – including your work:
• Returning to This Very Moment – You'll learn how to integrate mindfulness practice into your life (and this course) through a three-step process
• Leveraging Adversity – You'll learn how to transform challenges into opportunities
• Staying the Course – You'll learn how to develop persistence and keep going when you feel like giving up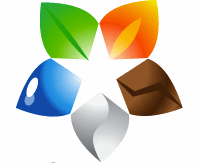 The 6 Keys to Liberation-based Livelihood
We'll spend the majority of the course exploring these 6 Keys in depth. You'll be invited to work through exercises designed to strengthen your capacity for each one:
1: Be Clear on Your Mission and Purpose in Life
2: Value Your Gifts and Time
3: Take Action
4: Raise Your Comfort Level with Uncertainty
5: Think Big and Maximize Your Resources
6: Build a Circle of Allies and Ask for Help
You'll be supported to create an effective plan of action so you can make tangible changes in your professional life.
How Will You Benefit from this Course?
Here's what you can expect to gain from taking Fall in Love with Your Work:
• You'll get a thorough understanding of the 6 key qualities that are necessary to create a "liberation-based livelihood" and how they apply to your life
• You'll gain clarity on how your life purpose is connected to your work
• You'll create a personal mission statement that will provide the foundation to enrich your relationship with your work
• You'll develop the attitudes and skills needed to make a significant and lasting shift in your professional life
• You'll feel empowered as you are supported to create a customized action plan for your next steps
What's Unique about Fall in Love with Your Work?
This e-course is based on one of my core beliefs: Freedom is an inside job. That means we work from the inside out to develop the mindset you need to create what I call "liberation-based livelihood."
If you've taken other career development courses and found you were still stuck in the same spot and unable to gain traction in this area of your life, I believe this approach will help you make a shift at a deeper level which can lead to new insights, breakthroughs, and positive change. That's what I've witnessed with previous course participants.
Through the materials in this course, I'll support you to:
cultivate the beliefs, attitudes, and behaviors you need to create a liberation-based livelihood
uncover fears you may have about creating work that you love
develop strategies for overcoming these fears
gain clarity on your vision for work that you love
take practical actions and steps to make your vision become a reality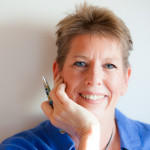 About your guide: Maia Duerr
All my life I've passionately explored "right livelihood" — in the process, I've learned a lot about how to create work that is an expression of my deepest values. That's why I created "Fall in Love with Your Work."
Among the many things I've done for jobs: music therapist, mental health counselor, administrative assistant, bookseller, writer, anthropologist, nonprofit executive director, and Buddhist chaplain.
In 2008, I unexpectedly lost my job. That was a very scary experience — especially since it happened at a time with the economy was in a terrible downward spiral — but I faced my fears and moved forward to start my own business. This process has taught me a great deal about what it takes to find freedom and fulfillment in my livelihood (along with some practical business lessons).
I'm excited to share what I've learned with you and help you take your own steps toward more fulfilling work.
If you have more questions to see if the course is right for you or if you have any problems with the registration process, please contact me.
Frequently Asked Questions
How is the course structured?
This is an online course. When you sign up, you'll receive access to a special course page that contains all the information you'll need.
Do I have to be available at certain times to do this course?
No – you'll receive an email message each day with an important lesson and/or inspiration to help you make progress and keep your momentum going, but you can read them and work with the exercises in them at your own pace. There are two teleconference call recordings that are part of the course — you can listen to these whenever is most convenient for you.
Ideally — If you're able to set aside one hour a week to review the lessons, that would be fantastic! But it is doable on less time than that. It really just depends on how much time and energy you are able to invest in the process.
Course limitations
I want to be clear about what Fall in Love with Your Work is and is not designed for. This course is not intended to take you through all the nuts-and-bolts steps of starting your own business (though I will address a few of them and I'll point you to some trusted resources).
What Fall in Love with Your Work can do is support you to cultivate the inner tools you'll need to successfully launch your own business — or to have a more liberated and creative relationship with your current job if that's a better choice for you. The course will also help you to create an action plan to make your vision of fulfilling work a reality.