Chaplaincy Services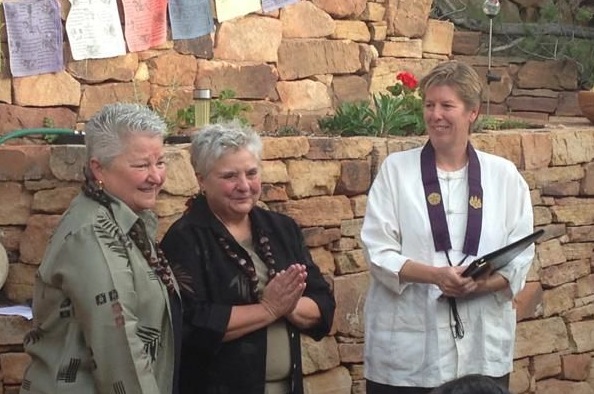 In 2012, I graduated from Upaya Zen Center's Buddhist Chaplaincy Training Program and was ordained as a chaplain by Roshi Joan Halifax. While my own practice is grounded in Buddhist teachings, I have a deep respect for all religious and spiritual traditions.
I am honored to provide chaplaincy services:
As a spiritual guide, I support you to tap into your inner source of wisdom and strength to meet life's challenges.
As a wedding officiant, I work closely with each couple to create a ritual that reflects your values.
Other services are available as requested… in the past I have offered the blessing at the opening of a session of the New Mexico Legislature, and meditation instruction for the homeless.
All chaplaincy services are offered on a dana basis. (Dana is the Buddhist practice of generosity.) Please use the contact form below to let me know your needs.