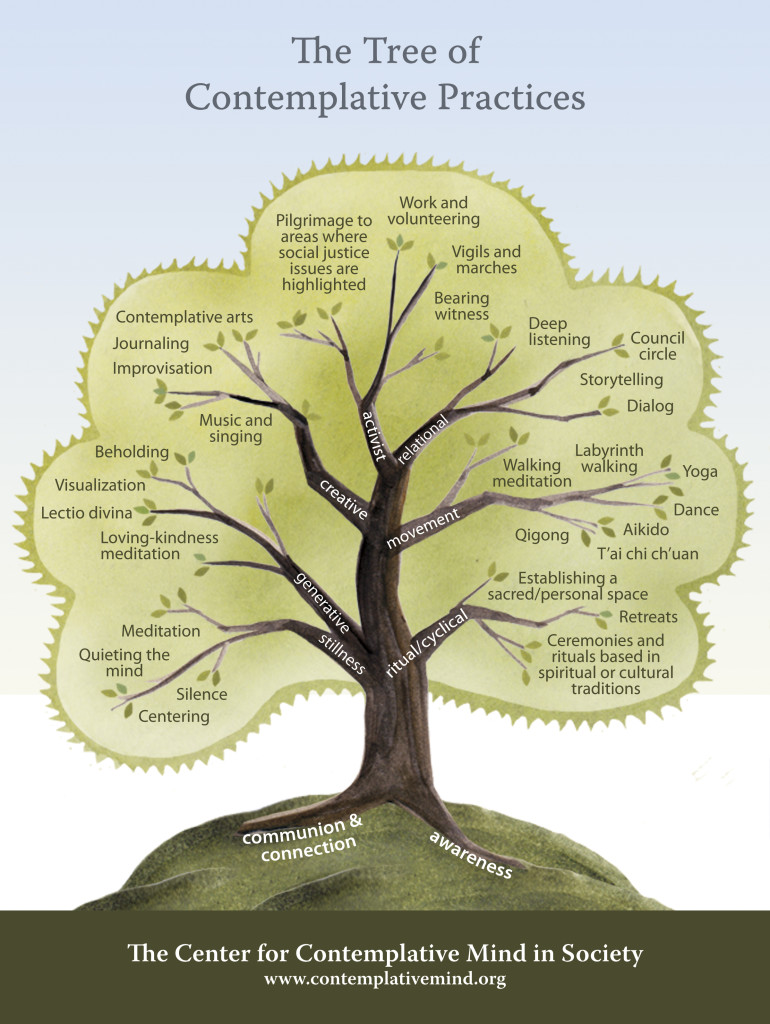 If you know that having a meditation practice is key to the long-term transformation you seek in your life… but you've had a hard time with sitting on a cushion and you're not sure if that's the practice for you….
Join Maia and Katya for this free one-hour webinar to learn how the "Tree of Contemplative Practices" can help you find the practice that resonates with you!
You'll learn:
What is a "practice" and how can it change your life?
What are the 7 branches of the Tree, and what kinds of practices are on each branch?
What practices resonate with you? And how to begin integrating them into your daily life…
Special bonuses when you sign up for this webinar:

*  You will receive a handout that gives details on how to use the Tree
*  You will be eligible for a discount for the next session of our online program, "
Waking Up to Your Life
," which begins March 13
.
Webinar Details
Thursday, March 3, 2016
5 pm Pacific Time/8 pm Eastern Time
If you're not able to attend the live call,
the recording will be available for one week after.
(You need to register to access the recording.)
To attend this free webinar, sign up here!
Once you register you'll receive call-in details.
Maia Duerr
Maia is a longtime meditation practitioner, writer, and teacher. From her work with the Center for Contemplative Mind in Society, she created the "Tree of Contemplative Practices," a tool that has helped thousands of people find the practice that works best for them. Maia was the director of the Buddhist Chaplaincy Training Program at Upaya Zen Center from 2008 to 2014, and received ordination as a lay chaplain from Roshi Joan Halifax in 2012. She takes great joy in supporting people in their spiritual journeys, as well as creating transformative learning experiences.
Katya Lesher, LCSW
As an artist and social worker, Katya has facilitated workshops integrating creative arts into healing opportunities for children and adults. She is deeply inspired by the creative process and sees it as an exploration of one's inner landscape and a way of discovering what is true. Katya has worked in hospice, providing end of life support as well as bereavement support after the death of a loved one. With a strong foundation in meditation practice, Katya faithfully listens to the inner calling of her life's purpose and the importance of living with intention and awareness. She continues to explore opportunities that will nourish and support healing on many levels. Learn more about Katya's work on her website: www.pausingturtle.com.