Team
One of the great joys in my life is working with brilliant and heart-centered people… here are two that are on my 'team' and with whom I frequently collaborate and co-create.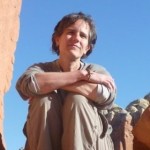 Katya (Kathy) Lesher, LCSW
As an artist and writer, Katya has developed and facilitated retreats and workshops that integrate creative arts into healing opportunities for children and adults. She is deeply inspired by the creative process and sees it as an exploration of one's inner landscape and a way of discovering what is true.
For many years, Katya worked as a hospice social worker in Virginia and New York (both pediatrics and adults,) providing end of life and bereavement support for those who were dying and their family and friends. She is the author of "Embracing Life Before and After the Death of a Child," (Virtual Mentor, a publication of the American Medical Association), as well as "Life Before Facing Death in Pediatric Hospice: An Adolescent's Journey" (ADEC Forum, a publication of the Association for Death Education and Counseling).
Katya has a strong foundation in meditation practice and faithfully listens to the inner calling of her life's purpose and the importance of living with intention and awareness. Currently living in Santa Fe, NM, she continues to explore opportunities that will nourish and support healing on many levels.
Learn more about Katya's work on her website: www.pausingturtle.com.
Contact Katya: kllesher [at] gmail [dot] com
_________________
Lisa is a research anthropologist, organization consultant and educator.
She works with groups and organizations in the US and abroad, focusing on individual and organizational transformation, collaborative group problem-solving and the development of effective team dynamics.
Lisa co-founded and taught in the anthropology graduate program at the California Institute of Integral Studies in San Francisco for 20 years. While at CIIS Lisa was a strong supporter of the development and establishment of the Women's Spirituality Program. She also created an area of specialization within the Anthropology Department entitled " Ecology and Social Change", informed by the global Deep Ecology movement as well as the emergence of ecofeminist and ecopsychological perspectives. She then worked for 10 years as a social scientist for NASA, facilitating collaboration first among scientists of diverse disciplines with the NASA Astrobiology Virtual Institute and later with Mission Flight Controllers and computer scientists as part of a team developing new technologies for NASA missions.
Since moving to northern New Mexico in 2006, Lisa and her husband continue development of their certified organic farm, vineyard and educational venue with a focus on sustainable living practices.
Her great loves include her husband and extended family – both human and non-human, her significant spiritual teachers and practices, and the on-going opportunities life presents to connect with people near and far and contribute to community and planetary well-being.
Contact Lisa: lfaithorn [at] earthlink [dot] net